It's that time of the year again! Give yourself something to look forward to on Valentine's Day when these gorgeous red fox earrings will go to a special person.
It might be you!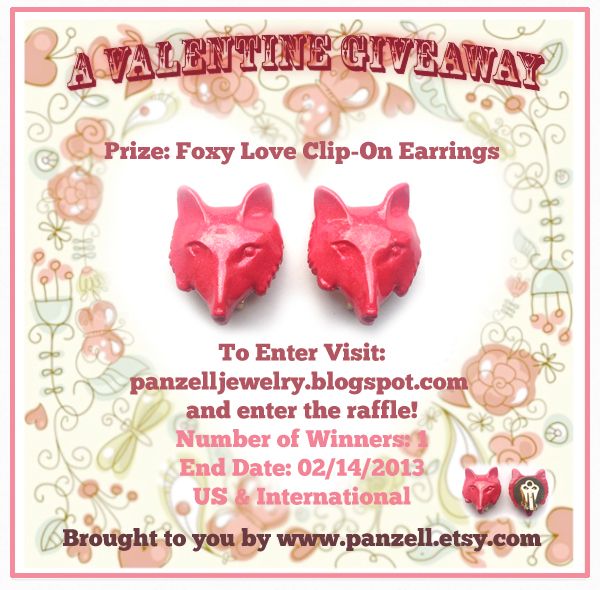 How to Enter:
Use the Rafflecopter widget below!
The first entry is mandatory and you can earn additional points as well!
Number of winners: 1
Ending date of the giveaway: Valentine's Day!
Where it can be won: U.S. and International
The prize is from: www.panzell.etsy.com
Questions or inquiries? Leave a comment or email me panzelljewelry@gmail.com
Good Luck!!!
a Rafflecopter giveaway