The reason I went into jewelry-making was my love for rocks. Sounds lame right? When I was little, my mom bought me this book on geology , it had tons of info about rocks and fossils. I would read it over and over again, and I even tried busting open some plain rocks hoping there would be crystals inside. These days, you might have noticed the rocks that designer's have been incorporating in their pieces which have a very natural and colorful sheen.
First of all, there is Pyrite. It's a gray, shiny rock that has been making appearances everywhere. And I must say, I think it is soooo beautiful.

Yves Saint Laurent made a nailpolish color based on this mesmerizing nugget. And I must admit, it doesn't look too bad.
I use Pyrite in it's gray form in many pieces of my jewelry: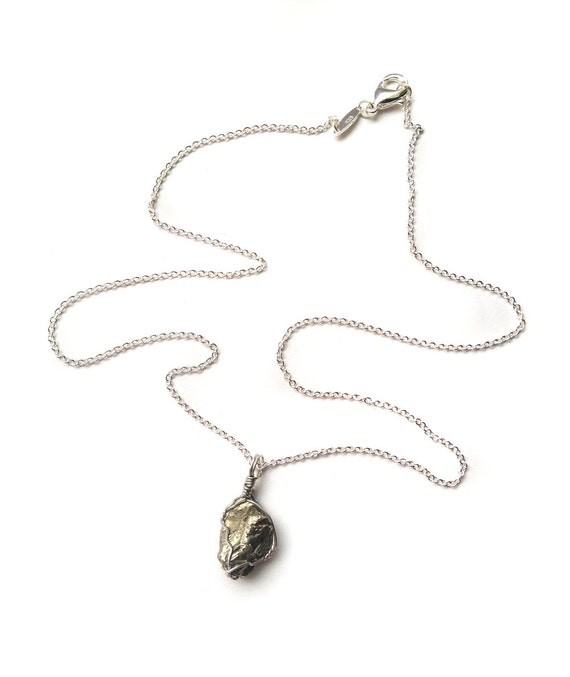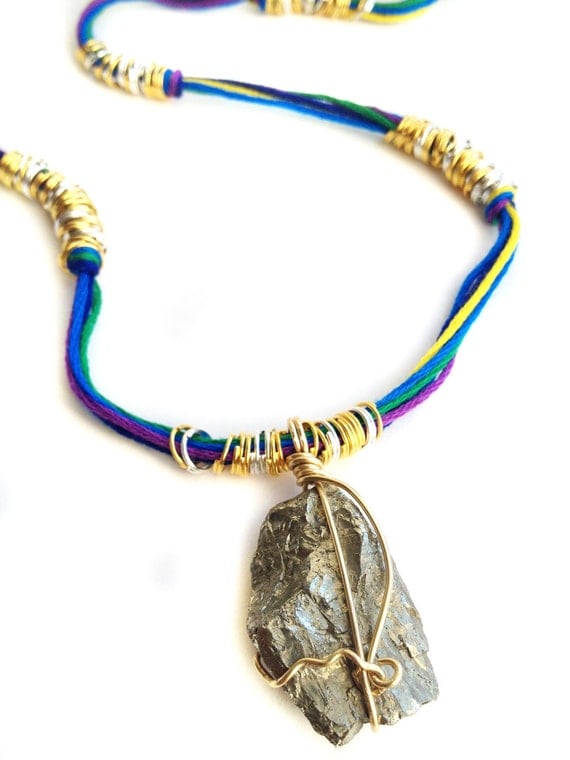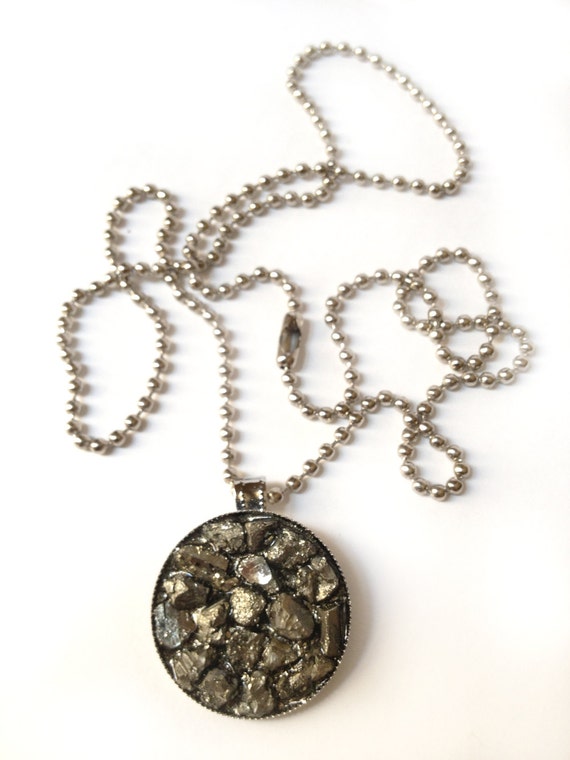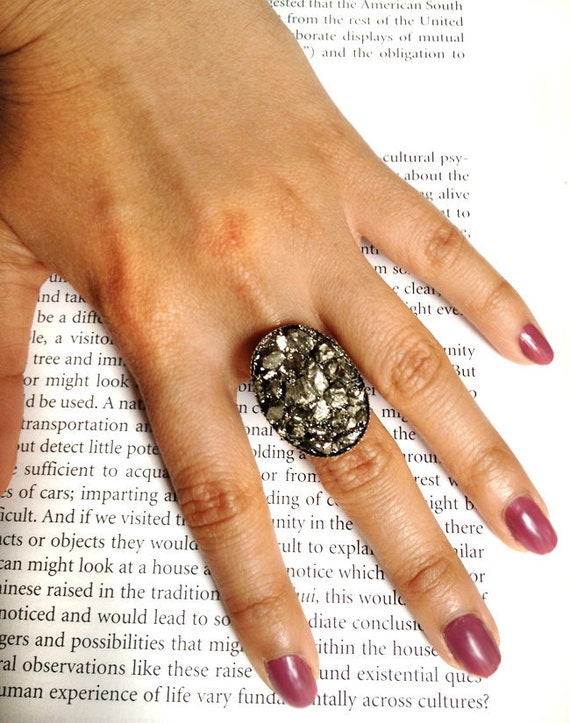 And it gets better! There's a form of pyrite which is called Peacock Pyrite or it's scientific name Chalcopyrite. It is still fragile like it predecessor but has a beautiful rainbow sheen that simply glistens in the sunlight. Here's a ring I made from a big nugget.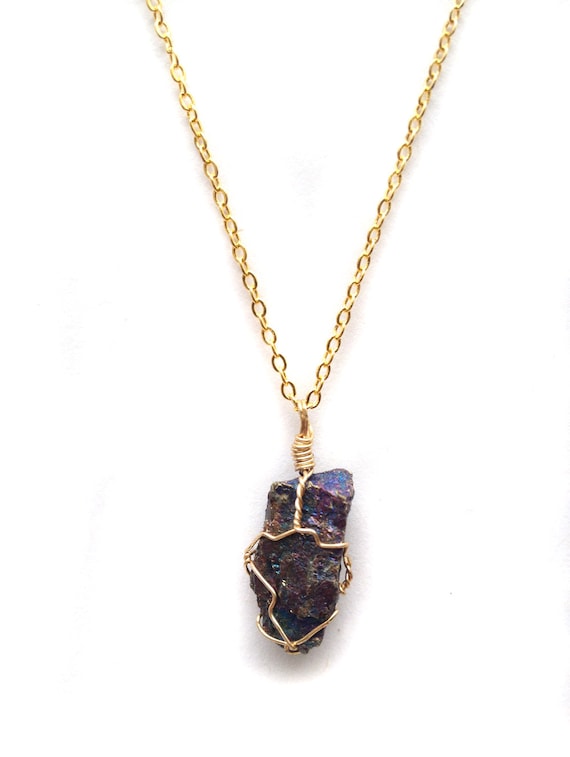 Aren't you captivated by now. But there's more, lately, jewelry suppliers have began treating regular druzy crystals with a gaseous form of titanium which gives a similar rainbow like coloration.
And I've been drooling over the other forms of this titanium rainbow treated rock all over ebay (its my go-to for supplies). Expect to see these goodies incorporated in jewelry if you haven't already. I think it closely correlates with the galaxy print trend that has taken hold, it's about intense hot colors and a futuristic look.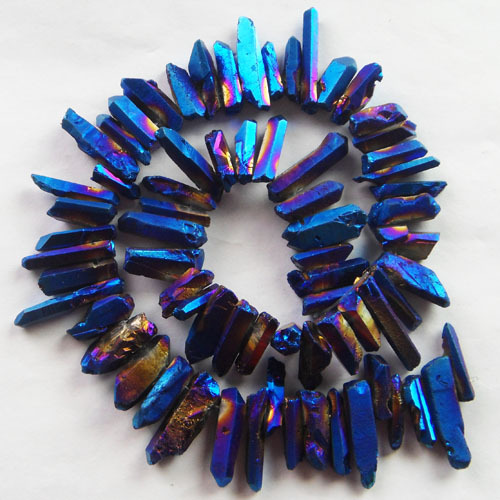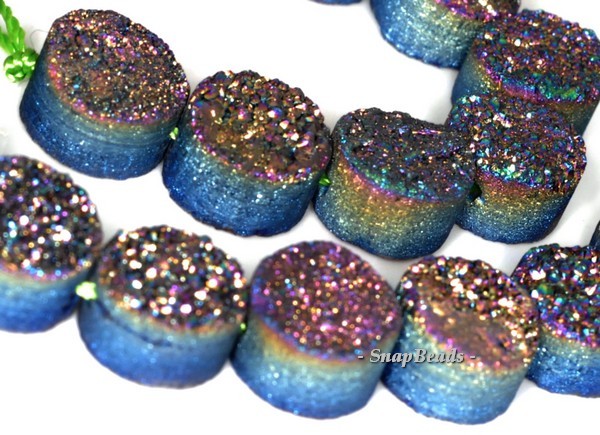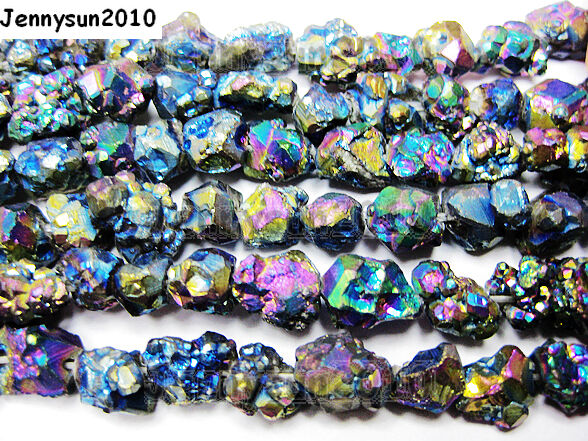 Wasn't that pretty? Well, I hope you enjoyed this post and learnt something as well. These are relatively cheap and affordable and add such a splash of color and interest in any jewelry piece.